One of the first movies I saw the gorgeous Thandie Newton in was Beloved (a movie that actually freaked me out, but that's a post for another day!) and The British actress transitioned for 2 years so her daughters could see that their hair is nothing to be ashamed of.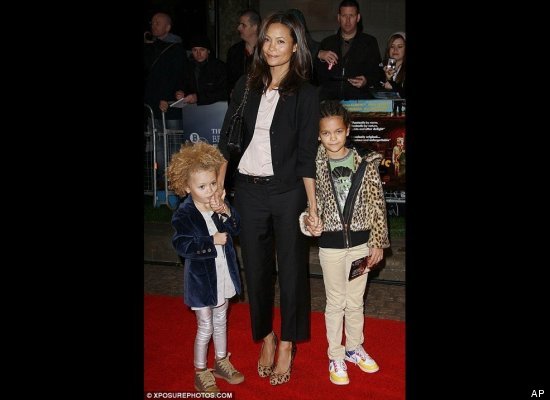 I read through
this interview
where she discusses her hair issues growing up, how Chris Rock's
Good Hair
documentary opened her eyes about how strong the chemicals in relaxers are, and the notion that we have to "tame" our hair. I really liked that she stood by her decision to allow her daughter's hair big and loose so that she doesn't have a complex. If you haven't read the interview already, you really should; Newton brings up a lot of hair issues I think we can all relate to. In the meantime, check out her big, curly hair!
Have a hair crush? Submit to us at yais.nyc@gmail.com!